Business communication in distributed teams:
Suprisingly easy with the right strategy.
Communication in connection with home office does not have to mean that higher costs are incurred, forwarding is no longer possible, technical malfunctions are part of everyday life and all employees are confused and annoyed by the many channels.

In this free guide, you will learn: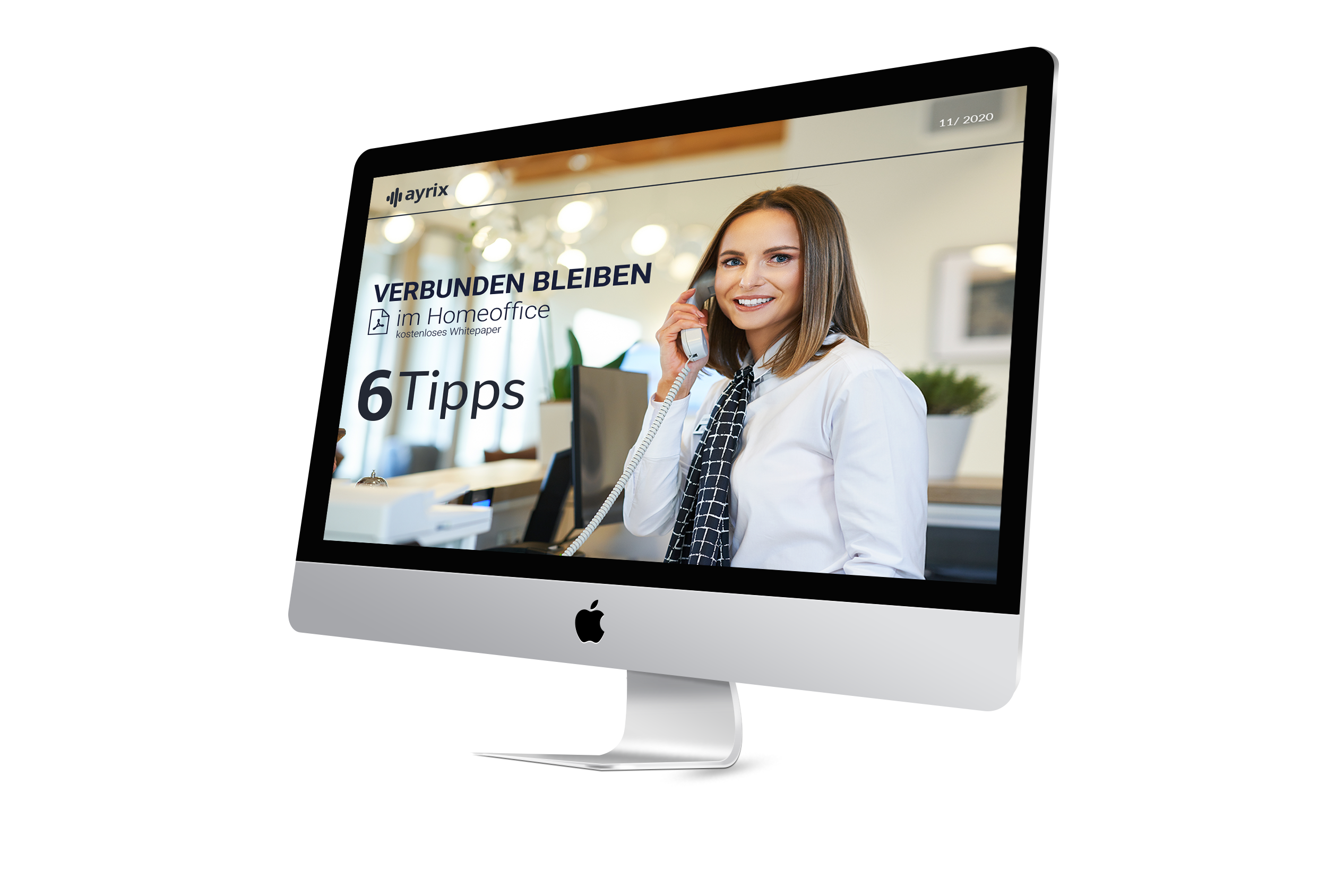 how to finally put aside all difficulties related to internal and external communication in distributed teams.

how you can use your existing devices (such as smartphones) effectively.

how to create clear processes in which your employees remain satisfied and productive.

how you can save money despite home office and new challenges in business communication.