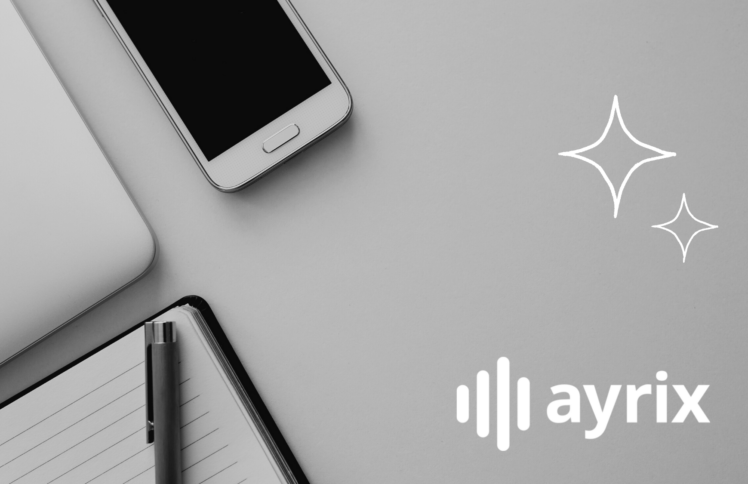 October brought the good start to autumn, and many were able to spend the good time during their holidays. We at Team Ayrix have meanwhile advanced our virtual PBX and are pleased about the great interest in various countries. We are still in full swing to make Ayrix available for everyone and to develop it further with a lot of motivation. Of course, we want to respond to our customer requests and are always happy to receive your feedback.
Important message:
As in the previous month, we have more news for you this time to go with the developments mentioned! As you already know, the trunk templates for Ayrix have been around since last month and can be used to their full extent. In addition to the trunk templates for providers from Germany and Switzerland, templates from Austria, England and France have now been added. This is a great pleasure for our current partners, who mainly operate in these countries. Further trunk templates in other countries are already in preparation.
Now, in the following review, we present you the latest news and updates from Ayrix from October. We hope to be able to surprise you with this article and hope you enjoy reading it.
Ayrix Development & Partnerships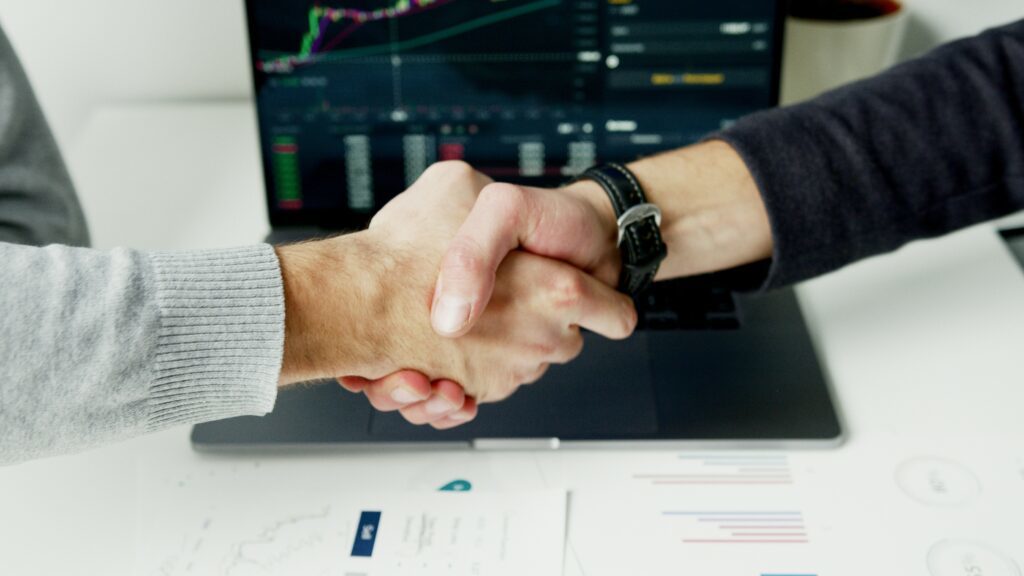 In October, we pushed Ayrix further for you. Because the interest in Ayrix is constantly growing. As expected, many companies are preparing their telephone business and want to improve their telephone system in the fall and in the coming winter. Our partners are already successfully offering the Ayrix virtual PBX to various companies. According to the latest figures, we have won over 62 partners in Germany, Austria, Switzerland, Italy, Belgium, France and England. Interest in Ayrix is increasing in other European countries as well as worldwide, and we are all pleased with the expansion.
With Ayrix, we not only want to offer a simple and attractive virtual PBX, but also simplify telephony and the associated business life for the whole world. Because everyone knows that a business cannot be run without telephony and communication. For this reason, it is important to us to offer our partners and customers with Ayrix an optimal and simple solution so that there is more time again to concentrate on the main business. Not to forget, we offer an Ayrix PBX specialist in your area to ensure optimal support. In addition, our Ayrix resellers also have the option of individually configuring several price lists and packages so that there is no price war. This brings many advantages in the regulation of pricing and ultimately attractive offers for end customers. To find out more about our partner program, click on the link below: www.ayrix.com/partnership/
The new trunk templates have been expanded!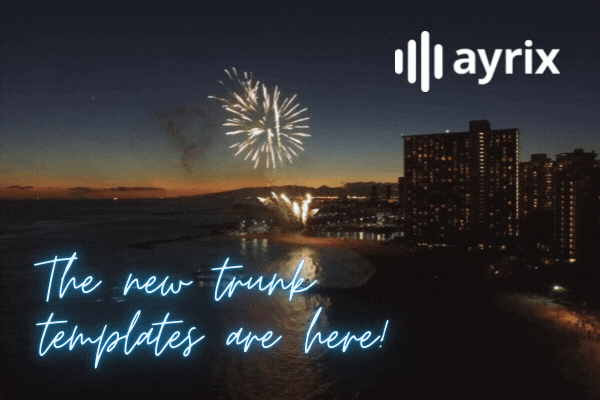 With the release of the latest Ayrix version 4.30.0 it goes into the next round!
The new trunk templates for Ayrix have now also been extended for Austria, England and France! ⭐?
The following new providers from Austria, England and France have now been added as trunk templates:
peoplefone. at
sipcall. at
telematica. at
hostprofis. at
gotrunk. com
peoplefone. fr
With the expansion of the trunk templates, new possibilities for using Ayrix are guaranteed. With the latest release 4.30.0, trunk templates with providers from Switzerland, Germany, Austria, England and France are included.
Find out more about our latest releases on our roadmap: www.ayrix.com/roadmap
Feature Requests & Feature Ratings
Our developers are constantly striving to get the best out of Ayrix for you. So that all your wishes and needs can be guaranteed, it is important for us to incorporate new features and make improvements. The newest features implemented and planned by our developers are listed below:
Important News: The new trunk templates for Ayrix have been expanded. The following providers from Austria, England and France have been added as trunk templates:

peoplefone.at
sipcall.at
telematica.at
hostprofis.at
gottrunk.com
peoplefone.fr

Media Sec is implemented and UDP / TCP / etc. can be distinguished – next, the configuration is tested with DTAG
Ayrix ALS: It is possible to store external customer numbers in order to be able to deliver them when exporting CSV invoice items. Status: Work in progress.
Softphone: Soon available – Preparations are in progress to be able to register at Ayrix. Exchange with the IT team regarding testing and error reporting.
User onboarding via QR code will soon be possible. This is currently in progress.
ayrix is available for partners to register their credit cards to start increasing Ayrix instances for their clients. Please contact jfr@ayrix.com for further information.
The invoices module in myAyrix has been completed so that our partners can look up the invoices independently.
Billing run was carried out as a test run and worked. As of June 21, the payroll run will be carried out productively and charged.
Multiregistration is planned for the next quarter
A first version of the billing server is ready to be deployed. The 1st step belongs to the customer level, as in the 2nd step we implement the reseller level.
SSL certificates: corresponding wildcard certificates are available on ayrix.com and www.ayrix.ch. These can also be parameterized for customers in the Admin Portal – but the topic will certainly be revised again in connection with UCC.
SSL and TLS option for email has been added
Templates for Sipgate.de and Sipgate.co.uk have been added
Issue resolved when activating an instance if it is behind an HTTP proxy
Distributors can use our Billing GUI to guarantee a payment history for our resellers. This enables various information on issued invoices, payments, etc.
Distributors can use our Billing GUI to guarantee a payment history for our resellers. This enables various information on issued invoices, payments, etc.
More information about the current status of development can be found here: www.ayrix.com/roadmap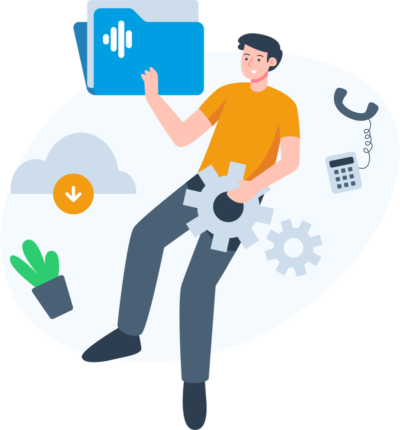 Marketing News
We continued brewing in the marketing kitchen in October and are coming with new updates and improvements. Our developers strive to emphasize high quality and an optimal user experience when using Ayrix. The latest Ayrix marketing updates are listed below:
Ayrix now bears the label "SWISS MADE SOFTWARE". The swiss made software label stands for Swiss values in software development. Over 900 products and services are currently registered with this label.
Ayrix currently has over 2000 downloads. The downloads will soon be available in a counter LIVE on the website.
Customer instances and credit cards were integrated and registered by partners at my.ayrix.com.
Ayrix appeared in IT Reseller's Swiss summer magazine. The article can be read directly in German with the following link.
Ayrix Softphone is planned for the desktop version of MAC and Windows after the first release of the mobile version.
Since the summer vacations, there were still some new signed partners. So, we have 39 partners in Europe (with signed contracts) which use Ayrix for their clients.
Ayrix Softphone for desktop is currently being tested for design / layout on Windows and MAC.
If you have questions or valuable inputs to increase satisfaction of Ayrix, do not hesitate to contact us on info@ayrix.com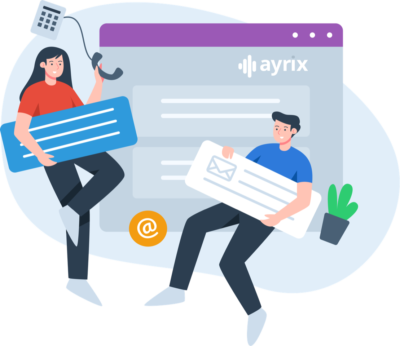 Final Reflection
We are pleased that you are also part of the Ayrix community and that you are going along the journey with us. With Ayrix, we not only want to make cloud-based telephony accessible to everyone in today's digital world, but also to revolutionize it. Everyone should be able to set up and change their telephone system in the simplest way in their company as well as privately according to their own wishes and needs. We are therefore also pleased to be able to present you our monthly developments and progress from Ayrix. As always – stay tuned!