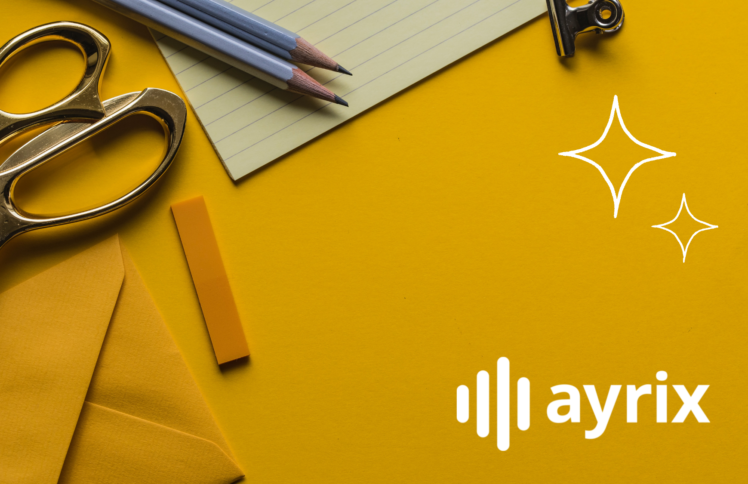 In the month of July, many took the time to escape everyday business and go after the sun. Because summer brings the mood up. Many also used the time and went into the long-awaited summer vacation, while others continued to work diligently. We at team Ayrix have also been hardworking and pushed the developments forward.
In this monthly review as well, we present you the latest news and updates regarding Ayrix. Before we go into our monthly report of July in detail, there is an important message for current Ayrix users:
If you have downloaded Ayrix by now and are already using it, be sure to update it to the latest version. Because the new ISO version (1.0.5.) Is available for download. To do this, just follow the three steps below:
Delete the former Ayrix ISO version (version 1.0.4.) If you still have it.
Download the latest Ayrix ISO version (version 1.0.5.) from our homepage and install it.
Ayrix is now up to date and you can use it with the new updates.
Now we hope you enjoy reading our Ayrix Monthly Review July 2021.
Ayrix Development & Partnerships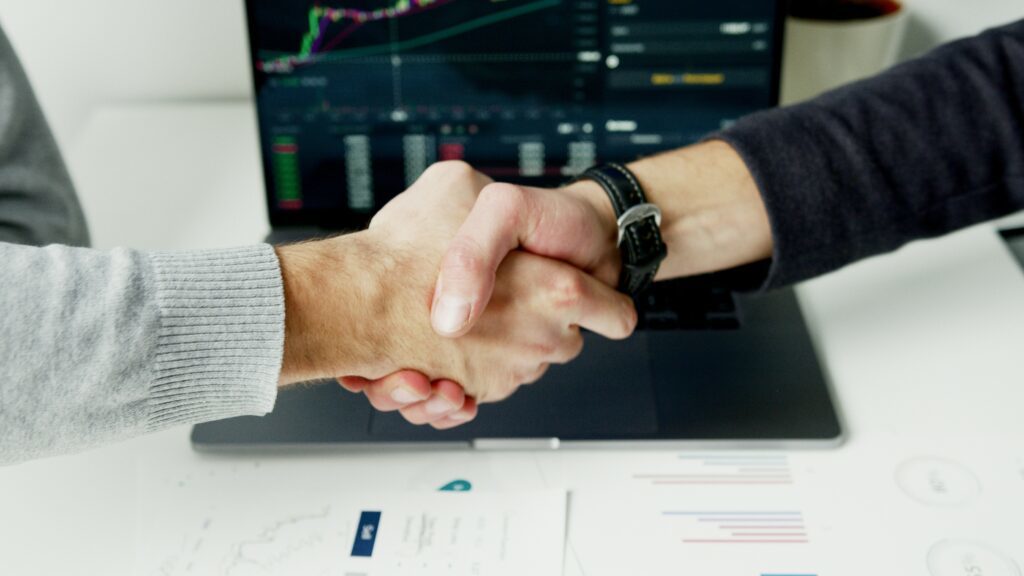 We look back over the past few months and see how Ayrix's partner network has grown. Despite the summer vacation and the increased absence, many partners were ready to develop further in the digital transformation and prefer Ayrix for their future communication business. The integration of Ayrix in the telephony environment of the partners is in full swing and enthusiasm is increasing. According to the latest figures, we have already won over 58 partners in Germany, Austria, Switzerland, Italy, Belgium and England. Interest in Ayrix is growing in other European countries as well as worldwide and we are all pleased with the expansion.
With Ayrix, we not only want to offer a simple and attractive virtual PBX, but also simplify telephony and the associated business life for the whole world. Because everyone knows that a business cannot be run without telephony and communication. For this reason, it is important to us to offer our partners and customers with Ayrix an optimal and simple solution so that there is more time again to concentrate on the main business. Not to forget, we offer an Ayrix PBX specialist in your area to ensure optimal support. In addition, our Ayrix resellers also have the option of individually configuring several price lists and packages so that there is no price war. This brings many advantages in the regulation of pricing and ultimately attractive offers for end customers. To find out more about our partner program, click on the link below: www.ayrix.com/partnership/
Feature Requests & Feature Ratings
Our developers are constantly striving to get the best out of Ayrix for you. So that all your wishes and needs can be guaranteed, it is important for us to incorporate new features and make improvements. The newest features implemented and planned by our developers are listed below:
Important News: New Ayrix ISO-version (1.0.5) is ready to download. Please make sure, that you delete the older version (1.0.4) and install the new one (1.0.5).
Softphone: Soon available – Preparations are in progress to be able to register at Ayrix. Exchange with the IT team regarding testing and error reporting.
User onboarding via QR code is currently in planning. This is currently in progress.
my.ayrix is available for partners to register their credit cards to start increasing Ayrix instances for their clients. Please contact jfr@ayrix.com for further information.
Billing run was carried out as a test run and worked. As of June 21, the payroll run will be carried out productively and charged.
PJSIP is planned for the next quarter.
A first version of the billing server is ready to be deployed. The first step belongs to the customer level, as in the second step we implement the reseller level.
SSL certificates: corresponding wildcard certificates are available on ayrix.com and www.ayrix.ch. These can also be parameterized for customers in the Admin Portal – but the topic will certainly be revised again in connection with UCC.
SSL and TLS option for email has been added
Templates for Sipgate.de and Sipgate.co.uk have been added
Problems resolved when activating an instance if it is behind an HTTP proxy
Distributors can use our Billing GUI to guarantee a payment history for our resellers. This enables various information on issued invoices, payments, etc.
More information about the current status of development can be found here: www.ayrix.com/roadmap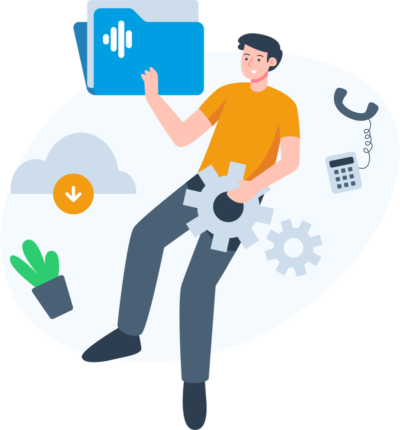 Marketing News
We continued brewing in the marketing kitchen in July and are coming with new updates and improvements. Our developers strive to emphasize high quality and an optimal user experience when using Ayrix. The latest Ayrix marketing updates are listed below:
Our Key Account Manager Joachim Frey (jfr@ayrix.com) is on vacations until 09th August. If you have specific questions for our Key Account Manager, you can contact him via email and he will take care of your inquiry after his vacations.
The first customer instances and credit cards were integrated and registered by partners at my.ayrix.com.
Ayrix appeared in SWISS IT Reseller's summer magazine. The article can be read directly in German with the following link.

Ayrix Softphone is planned for the desktop version of MAC and Windows after the first release of the mobile version.

Ayrix is growing their partnerships! 37 Partners  in Europe (with signed contracts) use Ayrix for their clients.
Ayrix Softphone for Desktop is currently being tested for design / layout on Windows and MAC.
If you have questions or valuable inputs to increase satisfaction of Ayrix, do not hesitate to contact us on info@ayrix.com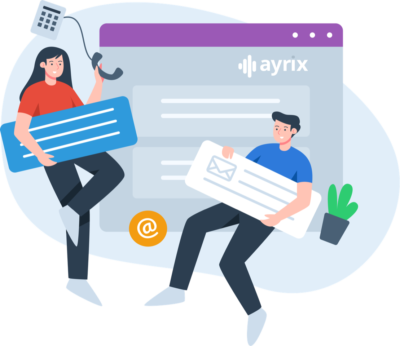 Ayrix European Championship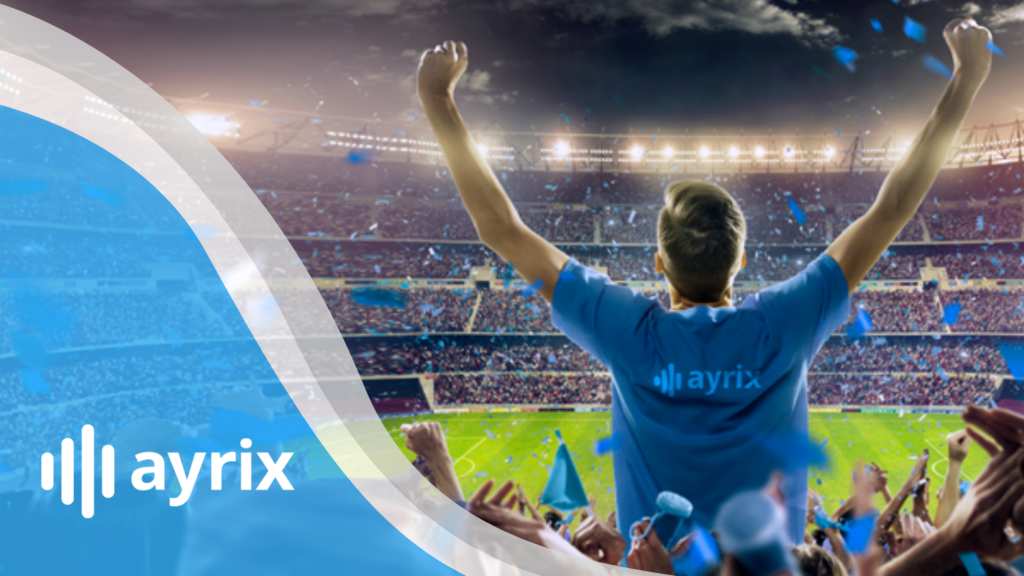 The Ayrix European Championship 2021 has come to a successful end. Our partners diligently scored their goals and reached the final! It was exciting right up to the end and the first customer instances for Ayrix have already been registered. We are proud of the performance of our partners and thank you again for the numerous participation in our competition.
If you have not yet had the opportunity to integrate and register the first customer instances on Ayrix, we have once again prepared the explanation video for you. You can take a look at it again at any time and integrate your customer instances with Ayrix. In the following you can find the link to the video.
If you have any further questions or comments, you can of course contact our Key Account Manager Joachim Frey. After he is back from his vacation on August 9th, he will process all emails received:
✉️ E-Mail: joachim.frey@ayrix.com
Final Reflection
We are pleased that you are also part of the Ayrix community and that you are going along the journey with us. With Ayrix, we not only want to make cloud-based telephony accessible to everyone in today's digital world, but also to revolutionize it. Everyone should be able to set up and change their telephone system in the simplest way in their company as well as privately according to their own wishes and needs. We are therefore also pleased to be able to present you our monthly developments and progress from Ayrix. As always – stay tuned!