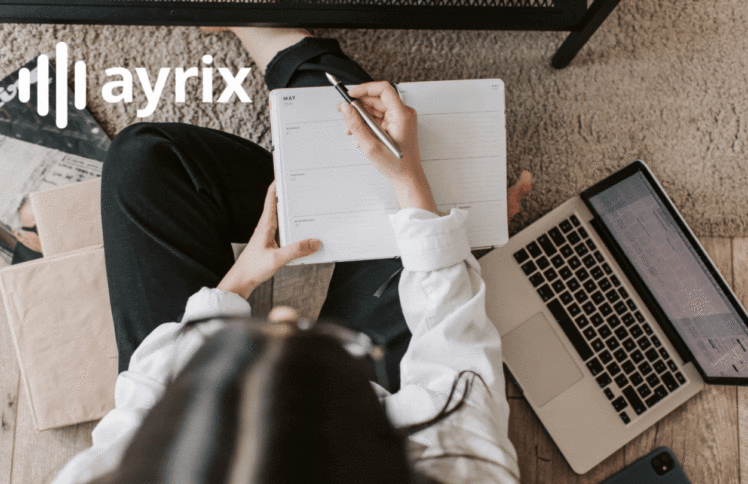 This month we are sending you a backpack full of tips and tricks because we put a lot together for you in May. The vision and development of Ayrix shows us that we are setting up exactly what is asked by the large majority – a common digital connection and cross-channel communication. Because since last year, the digital communication development in all companies and industries has been in full swing. This is shown, among other things, by the interesting study by Twilio, which is described in more detail in the following monthly review. In addition, we have put together our VoIP best practices exclusively for you, which will make your life a lot easier. In our monthly review you can find out what we have put together for you and what new features and updates you can expect.
Ayrix Development & Partnerships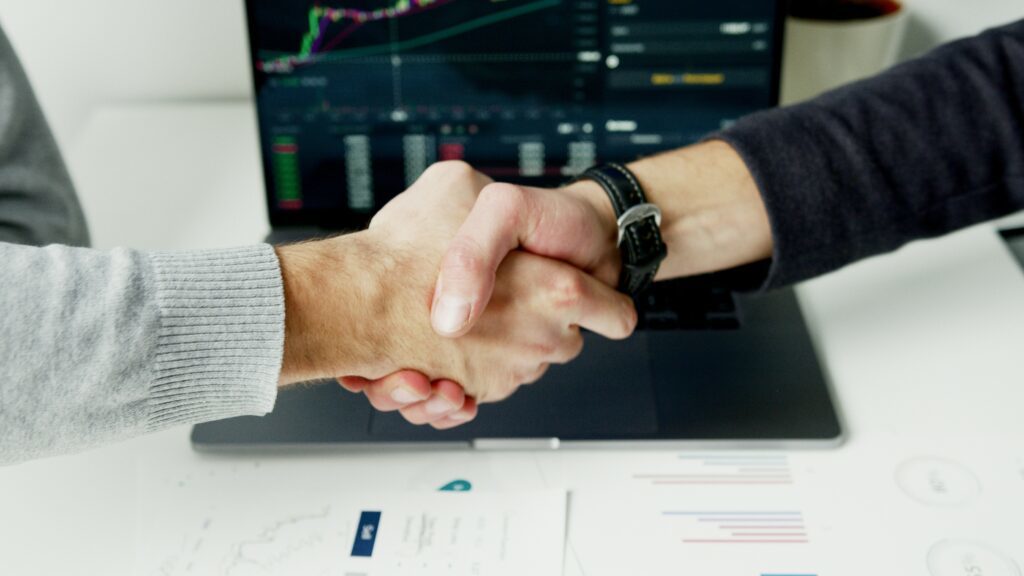 Let's get to the Ayrix developments and partnerships in a moment. We at Ayrix can proudly report that we are diligently developing in all areas and growing accordingly. We have good news about our partner development as well because we were able to expand the partner network with 11 resellers in the DACH region (Germany, Austria, and Switzerland). As a manufacturer in this expanded partner network, we offer end customers a certified Ayrix PBX specialist in your area. Moreover, we can announce that there is a great interest in our software. To this end, Ayrix advertisements have already been displayed over 700,000 times and will be completely prepared in English and distributed throughout Europe in the coming months.
Furthermore, the resellers have the option of automatically settling with us via our new "my.ayrix.com" system by depositing the credit card. In addition, the Ayrix resellers also have the option of individually configuring several price lists and packages so that there is no price war. This brings many advantages in the regulation of pricing and ultimately attractive offers for end customers. In contrast to other PBX manufacturers, Ayrix offers more flexibility in the design of the offer and upgrade options for reseller packages for the end customer, everything within the telephone system. To find out more about our partner program, click on the link below: https://www.ayrix.com/partnership/
Feature Requests & Feature Ratings
Our developers are constantly striving to get the best out of Ayrix for you. So that all your wishes and needs can be guaranteed, it is important for us to incorporate new features and make improvements. The newest features implemented and planned by our developers are listed below:
Provisioning with Yealink will be available soon.
Ayrix is available for partners to register their credit cards to start increasing Ayrix instances for their clients. Please contact jfr@ayrix.com for further information.
Encryption Ayrix Repo: The concept was developed to bring "secrets" safely to the installed Ayrix instances so that the repo communication can then be encrypted.
More information about the current status of development can be found here: www.ayrix.com/roadmap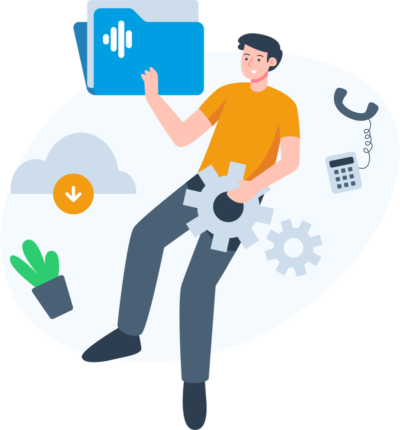 Marketing News
We continued brewing in the marketing kitchen in April and are coming up with new updates and improvements. Our developers strive to emphasize high quality and an optimal user experience when using Ayrix. The latest Ayrix updates are listed below:
We have new partners in England and Italy.
Ayrix is growing their partnerships! 22 Partners in Europe use Ayrix for their clients.
Ayrix Softphone is currently in end phase. We are preparing to push the app into stores.
If you have questions or valuable inputs to increase satisfaction of Ayrix, do not hesitate to contact us on ayrix.info@ayrix.com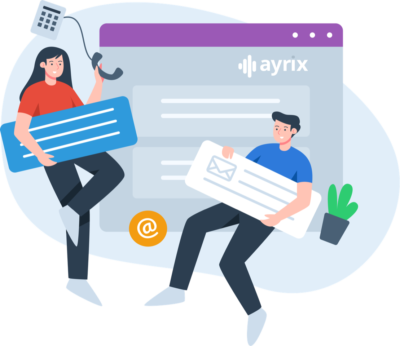 The COVID-19 Digital Engagement Report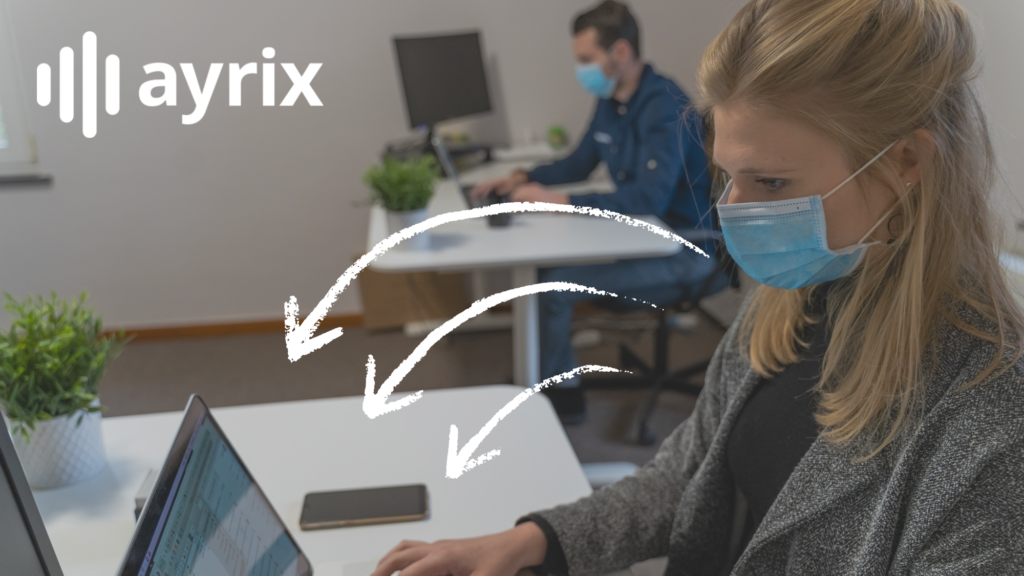 Let us switch right away with the topic that has shaped the entire world – the corona crisis. For a long time, hardly anything has pushed humanity to adapt and change as much as this pandemic. This has also shaken the global economy and rocked all associated business areas violently. In addition to the industries that have been badly affected and have been forced to convert their entire business, there were only a few who could even benefit from the crisis. Nevertheless, everyone is asking the same question, which is currently causing everyone to rethink: How do I get my business up to date despite the changes caused by the pandemic?
The cloud communication platform Twilio reports on the exact change in digital communication due to the pandemic and the associated challenges in its "COVID-19 Engagement Report". Twilio asked over 2,500 decision-makers in global companies about the effects of Corona on the digital changes in business. According to this report, 97% of companies have stepped up their digital transformation efforts responding to Corona.
In the Twilio study it can even be seen that the digital communication of companies worldwide has been accelerated by an average of six years! Many companies were confronted with an entirely new reality and had to accelerate their digital communication steps and related plans for customers and employees. Home office has become more important than ever, and the majority of the enterprises have switched to digital communication with customers and employees. The expansion of cross-channel digital communication has also gained a high priority in all business areas and is currently more important than ever! This trend also seems to be a world-shattering aspect in the future, with everyone having to adapt to the surge in digitization.
Anyone who does not act now and does not change their communication channels is missing an important development step that one does not want to regret in retrospect. Ayrix supports you to steadily grow in your communication development and accompanies you from the first consultation through implementation to satisfied use. Find out more about our product range and bring your telephone system up to date.
VoIP Best Practices
Your phone system needs to be upgraded, but you do not have a plan how? To make your life easier, we have put together the best tips for you to increase the performance and quality of your telephone system. Then nothing is more tedious than starting with such a project without actually knowing where to start. With a step-by-step structure and by observing certain insider tips, anyone can succeed in preparing their VoIP system for the best possible use of communication. The following VoIP best practices show you how to do it. For more information click the following link: www.ayrix.com/2021/05/21/voip-best-practices/
Final Reflection
We are pleased that you are also part of the Ayrix community and that you are going along the journey with us. With Ayrix, we not only want to make cloud-based telephony accessible to everyone in today's digital world, but also to revolutionize it. Everyone should be able to set up and change their telephone system in the simplest way in their company as well as privately according to their own wishes and needs. We are therefore also pleased to be able to present you our monthly developments and progress from Ayrix. As always – stay tuned!